In addition to being a great artist, Fortunato Depero was also a tireless walker. There are numerous writings held at MART in the Archivio del '900 that document his hikes across Trentino. Numerous photographs portray him in summer and winter, hiking on mountain paths or walking along the shores of lakes. Rovereto and its surroundings are also recurring subjects in the artist's work, who depicts them in his unmistakable, pithy, and visionary style.
This heritage inspires the itinerary that starts from the Casa d'Arte Futurista, the pioneering house-museum founded by Depero, and continues along the streets of the old town centre: a short and simple tour that includes the Castle, the Church of San Marco and Cappelleria Bacca in Via Rialto.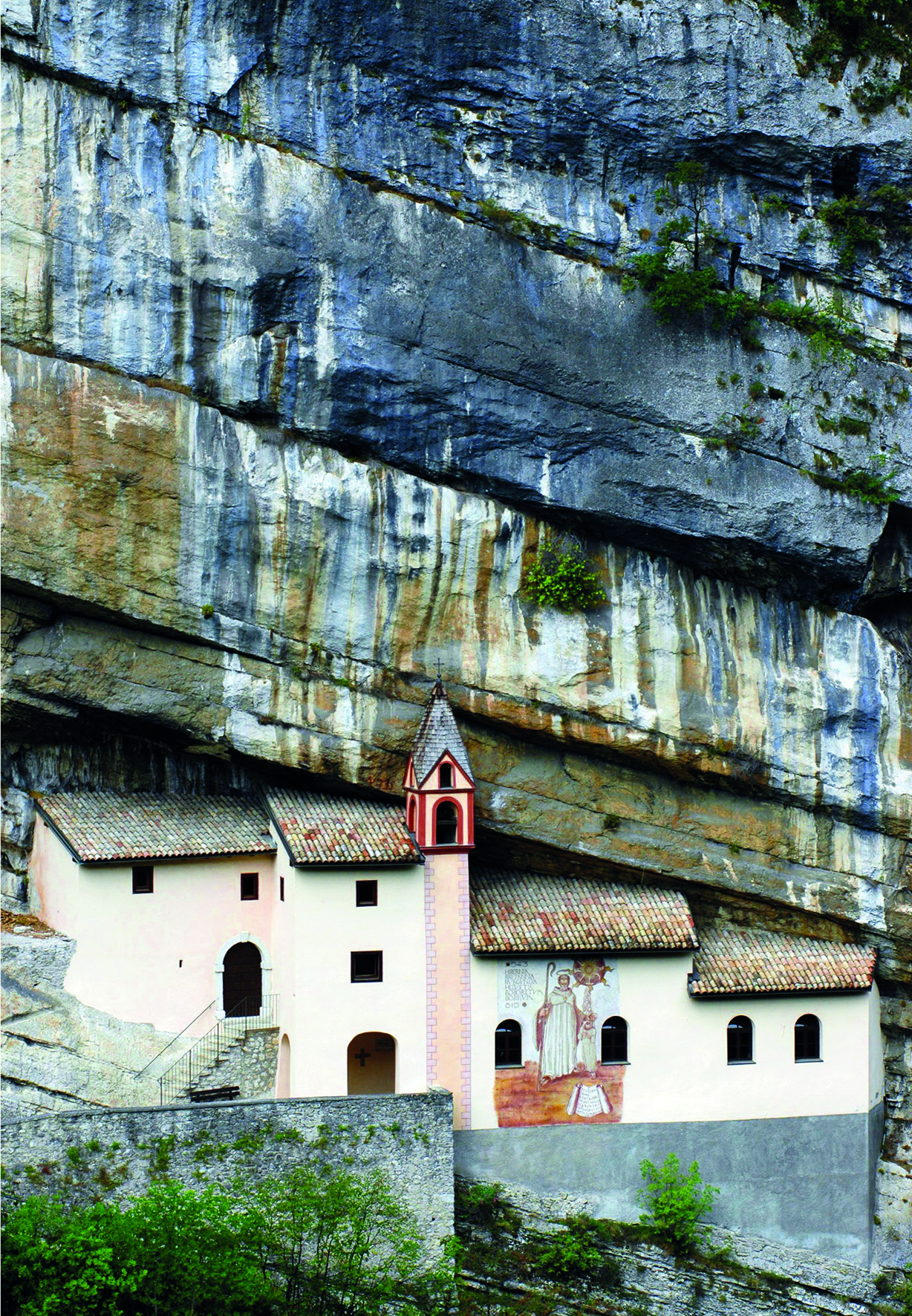 For the more curious and experienced walkers, the tour continues out of town on the path that connects Rovereto to the Valle di Terragnolo, overlooking the Hermitage of San Colombano and arriving at the Church of San Martino in the hamlet of Noriglio: a nature trail with a gradient of 200 metres that leads back to the city. The total duration of the walk is about 3 hours, including the urban stretch.
You can follow the whole route yourself with the map created by the students of Liceo artistico Fortunato Depero: a tourist infographic with photographs, writings by the artist and images of the works held at MART. The map is available online and at the offices of the Azienda per il Turismo di Rovereto e della Vallagarina [Rovereto and Vallagarina Tourism Office].